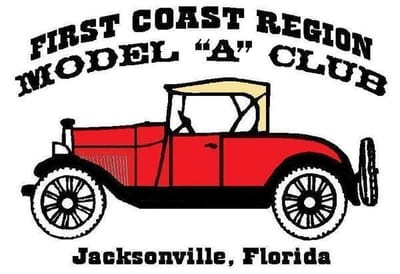 First Coast Region, Inc.
Model A Restorers Club (MARC) & Model A Ford Club of America (MAFCA)

This club is a non-profit Florida corporation dedicated to the acquisition, preservation, restoration, exhibition, and use of Model A and AA Ford vehicles, model years 1928 to 1931, and all related items including, but not limited to literature, technical and historical information, as well as the promotion of fellowship and the sharing of ideas among members.

A special meeting will be held the second Tuesday of June (5/13) at the Hilltop
Restaurant located at 2030 Wells Road, Orange Park, FL.
Come at 6 p.m. for dinner. Meeting will start at 7 p.m.

Visitors are welcome!